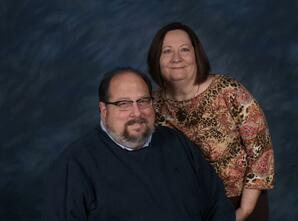 MINISTER
:
John grew up just outside of New Orleans, Louisiana and graduated from Hahnville High School in January 1981. He is a graduate of Magnolia Bible College, which was located in Central Mississippi. John met Margaret Willingham when he was the preacher for the Church of Christ in Ruleville, Mississippi. John has ministered in a variety of settings as Youth Minister, Campus Minister, Admissions Counselor, and Preacher. For sixteen years he was the preaching minister for the Central Church of Christ in Pascagoula, Mississippi, ending in 2008.
John began preaching for the Forsythe Church of Christ in February of 2008. He and his wife Maggy have been married for 25 years. They have a daughter, Nicole, who lives in Georgia with her family. John and Maggy also have a son, John Robert, who passed away in early 2008 at the age of 18.
They feel very blessed to minister with such a loving church family!
John is available to do a four-part seminar on the subject of grief called ACQUAINTED WITH GRIEF. Contact him to arrange a seminar for your church / community.
You can contact John online at:
Facebook
|
Blog
|
Twitter
|
E-Mail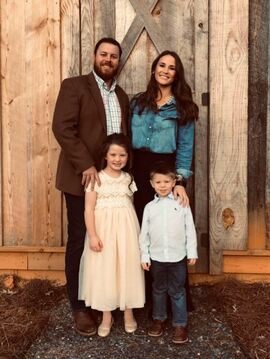 ASSOCIATE MINISTER:
Daniel Kirkendall and his family joined our church family November 2017 from La Grange, GA where he and his wife, Brooke, successfully lead the youth ministry there for 5 years. We love having their children, Hadi Beth and Walker, with all the light and energy they bring.

Daniel works closely with our youth and families, and has made a big impact since he arrived.

When Daniel came to our church, he introduced us to Living Hope for Honduras, a mission effort in the heart of Honduras that his father has been directly involved with since 1991. This is a tremendous effort in this area of the world, and our Forsythe Family now sends a group down 1-2 times per year to assist in the needs of the people there
---
---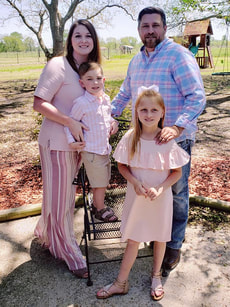 WORSHIP MINISTER:
Grady Lewis and his family came to us by way of Searcy, AR and Harding University in April 2012.

​
​
---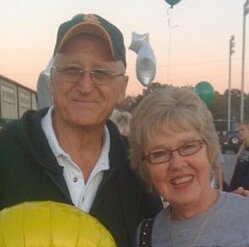 MISSIONS MINISTER:
Richard Meyers
ELDERS
MICAH HARPER
WHITE GRAVES
RONNIE TEAGUE
PAUL BENJAMIN
SOL GRAVES
KEVIN SMITH

DEACONS
ANDY CRAWFORD
DONNIE FRANKLIN
DAVID GORDY
PAUL MCCOMAS
RICHARD MYERS
BOBBY STOKES
​NICKE WHITE
GRADY LEWIS