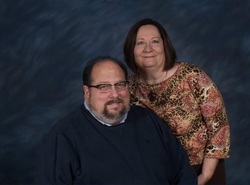 John grew up just outside of New Orleans, Louisiana and graduated from Hahnville High School in January 1981. He is a graduate of Magnolia Bible College, which was located in Central Mississippi. John met Margaret Willingham when he was the preacher for the Church of Christ in Ruleville, Mississippi. John has ministered in a variety of settings as Youth Minister, Campus Minister, Admissions Counselor, and Preacher. For sixteen years he was the preaching minister for the Central Church of Christ in Pascagoula, Mississippi, ending in 2008.
John began preaching for the Forsythe Church of Christ in February of 2008. He and his wife Maggy have been married for 25 years. They have a daughter, Nicole, who lives in Georgia with her family. John and Maggy also have a son, John Robert, who passed away in early 2008 at the age of 18.
They feel very blessed to minister with such a loving church family!
John is available to do a four-part seminar on the subject of grief called ACQUAINTED WITH GRIEF. Contact him to arrange a seminar for your church / community.
You can contact John online at:
Facebook
|
Blog
|
Twitter
|
E-Mail
---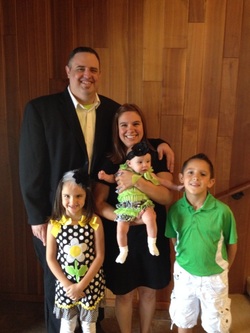 Our Associate Minister is Wyeth Wright. Wyeth and Jona and their children Braxton and Avery moved to Monroe in August of 2013. Just after the turn of the year baby Paisley was born! Wyeth has led our our teens on a trip to Winterfest, a mission to Honduras, and been involved with Camp Ch-Yo-Ca. In addition there are classes and activities throughout the year at Forsythe.





In addition to the ministers, Forsythe is served by four elders: Micah Harper, White Graves, Mike Riley, and Ronnie Teague. We also have a team of servant deacons that do an excellent work. Those are Paul Benjamin, Eddie Enlow, Sol Graves, Paul McComas, Kevin Smith, and Bobby Stokes.
---