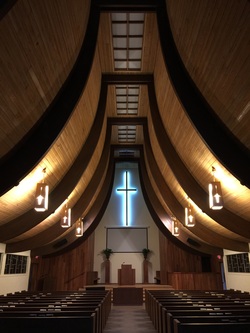 Sunday
9:30 Bible Classes for All Ages
Two Adult Electives. These change each quarter.
10:30 Worship
LifeGroups meet throughout the afternoon and evening. In the Summer months we meet together at the church building at 6.
Tuesday
Tuesday Ladies Classes (on hiatus during Summer Months)
– Linda Graves' Class 9:30
– Mignon Riley's Class 10:00
Wednesday
Night Bible Class is at 6:00. Bible Classes for All Ages
On Third Wednesday nights of the month we share a meal together.
Office: (318) 387-4467
E-Mail
---